First of all, the movie is awesome! If you haven't seen it, I highly recommend it. After all, who doesn't want to see a bunch of kids with different personalities come together and be great friends while being crazy in detention?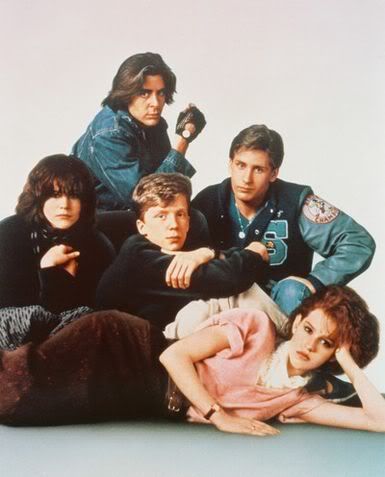 Personally, it feels like the fans on BTSC and the kids from The Breakfast Club have a lot in common. So mysterious, yet interesting. Great cast, interesting people, numerous personalities from around the world. What else could we ask for?
Anyway, it's Wednesday. I had a hard time sleeping last night, and I felt the need to write a blog so everybody can read something completely random (as usual). Last night, I couldn't go to McDonalds down the street from my house because some idiotic kid decided to throw a backpack on a Citifare Bus.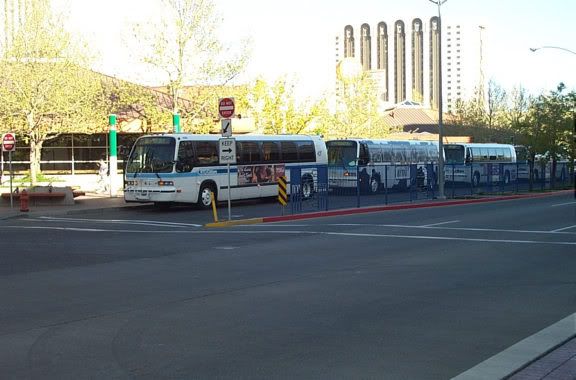 Riding in these pieces of crap sucks. The people smell. The buses are tagged up and  trashed. The seats are uncomfortable. 
Moving on, the bus driver thought it was a bomb, so he called the cops. The passengers safely got off the bus and the cops did their thing. No bomb, just some kid(s) being retarded. OK, everything is fine. Moving on.
So, the Texas Rangers finally won a Playoff series. Going down to Tampa Bay, having Cliff Lee literally destroy the hopes and dreams of the Rays and their fans. How ironic, neither team could win at home. Texas won, 5-1.
Meanwhile, the Philadelphia Phillies and my team, the San Fransisco Giants, are getting ready for their series. The series starts off with a highly anticipated match-up: Tim "The Freak" Lincecum vs Roy Halladay.
                                          Seriously, the guy  IS a freak! Look at the way he pitches:
                                               What can I say? I love the guy! No lie! If I could, I'd marry him.
So, there's been a few things in the NFL that have been, rather interesting. For starters, you have the Brett Favre thing. Makes me laugh. How many people do you think compare Brett's investigation to our QB's suspension? I've been hearing it from my neighbors a lot, and I'm tired of it. Can anybody really imagine Brett doing what has been said? One word: GROSS!!!
Also, what's with the NFC this year? Seriously, the NFC fucking sucks. The Atlanta Falcons, Tampa Bay Buccaneers, and the Chicago Bears (really...Chicago?) have the best records. The  New York Giants are alright. The Saints suck. Minnesota sucks. The 49ers suck. Carolina Panthers suck.  Dallas really sucks. Green Bay fell apart (so many injuries) Ugh! talk about pathetic. 
Then, you have the AFC, which is staked with powerhouses. New York Jets (Just End That Shit) Baltimore Ravens, Pittsburgh Steelers, Miami Dolphins, Kansas City (should of beaten the Colts) Tennessee Titans (fuck them, but they're still alright) Houston Texans lost the last two games, but they're still legit. Jacksonville Jaguars aren't doing so bad either. Indianapolis will pull it together. San Diego worries me. Oakland got lucky. Buffalo Bills can't buy a win. Cincinnati Bengals are overrated. Cleveland still can't get over LeBron and the fact that their coach can't coach. Denver Broncos are banged up. Did I just sum up the entire AFC? Haha!
Well, that sums everything up. I'm going to make myself some waffles. Later.
GO STEELERS