These are mostly customized, all hand-painted and decaled.  Cowher is a sculpt: chin, hair.  These fall under the size requirement of Electric Football, were in fact painted for an active participant in the hobby to use during his next 'season'.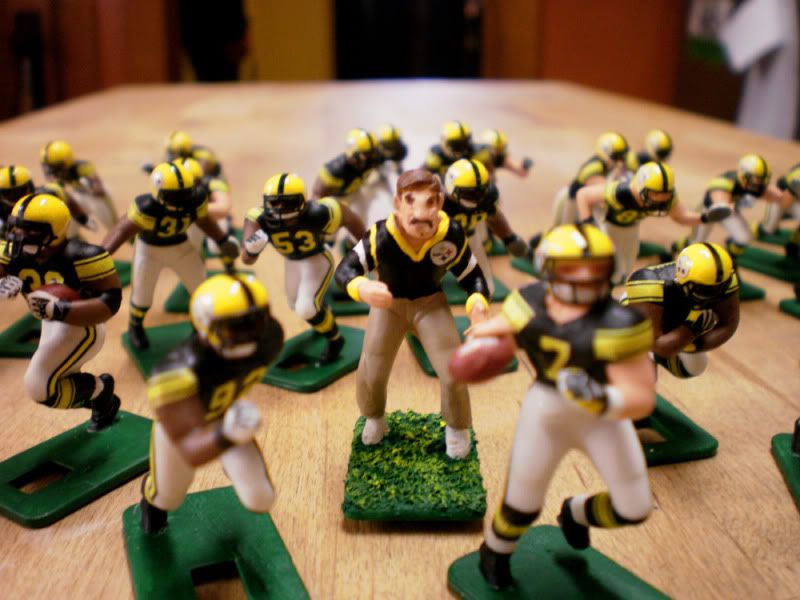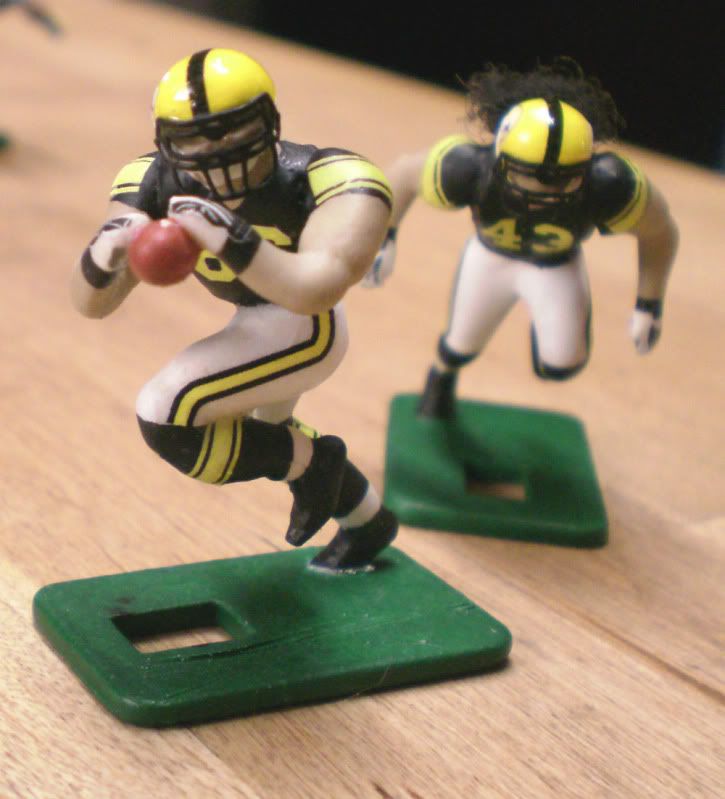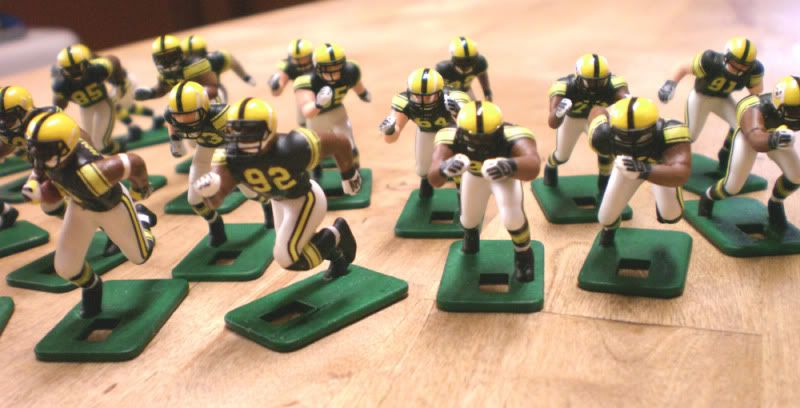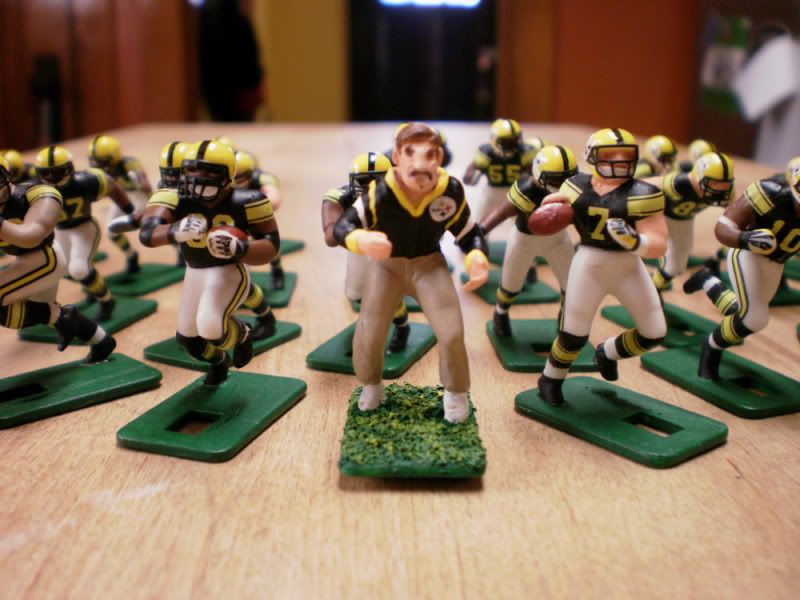 I am also working on a 70s era STEELERS squad using a Warhammer-style dry-brush/ink wash technique.  I will post pictures of them upon completion.


Figure displays are a great way to showcase autographs.  Either by getting a 3.75" x 3.75" matte board autographed, or by applying a signed trading card, they fit perfectly in softball display cases.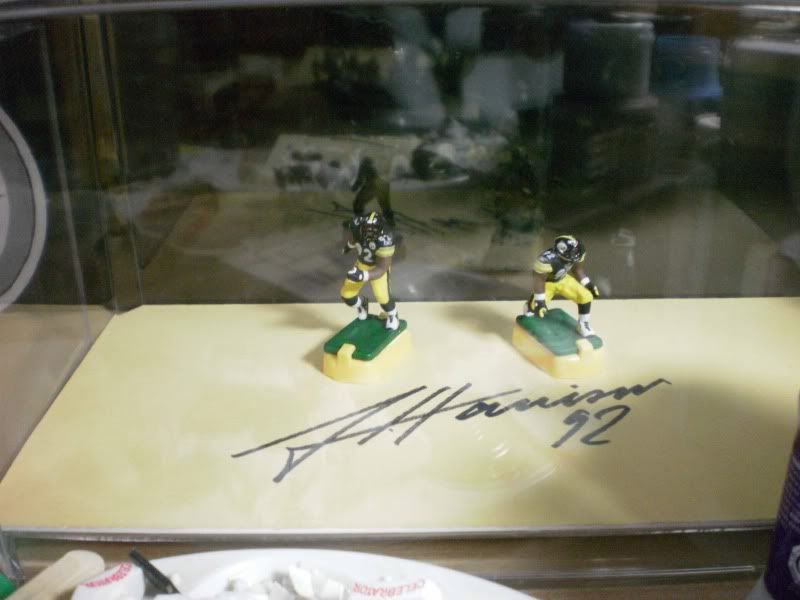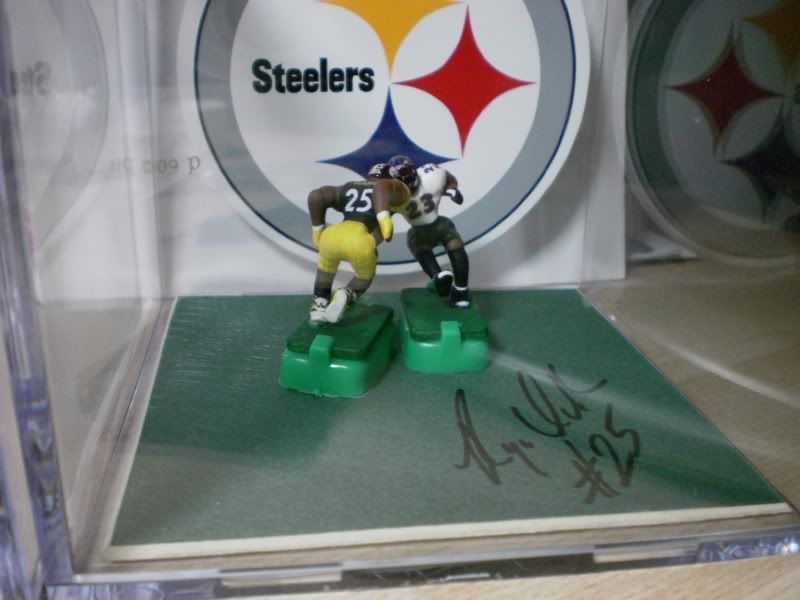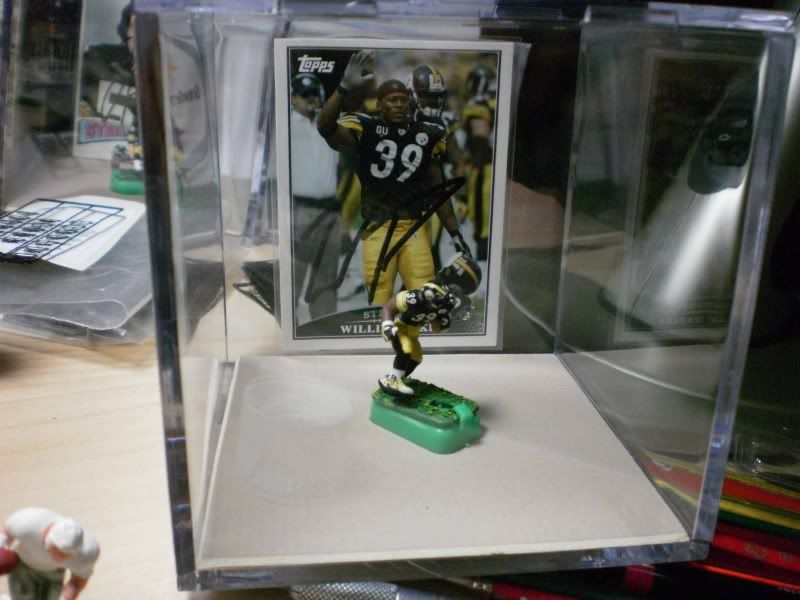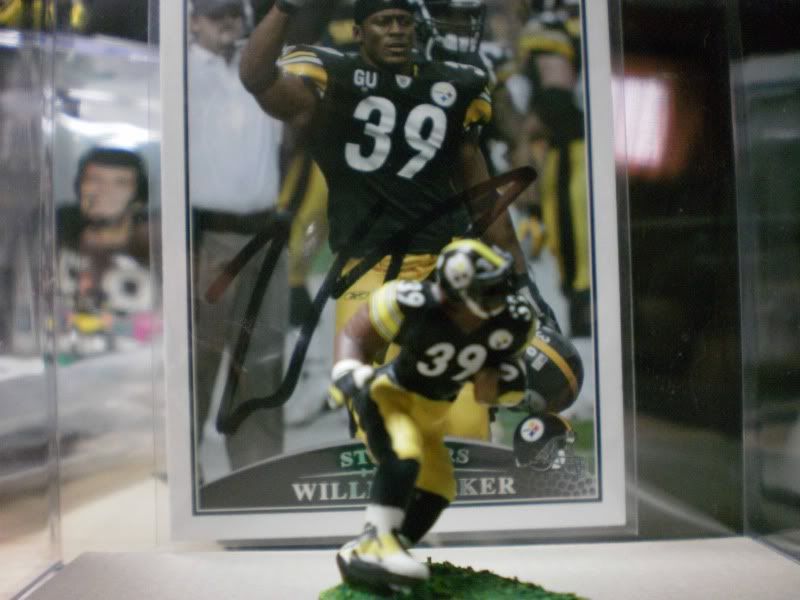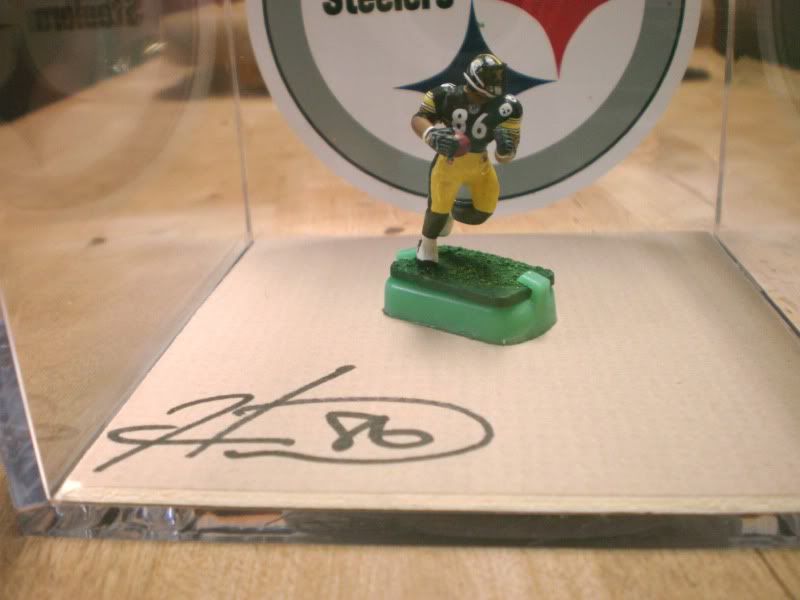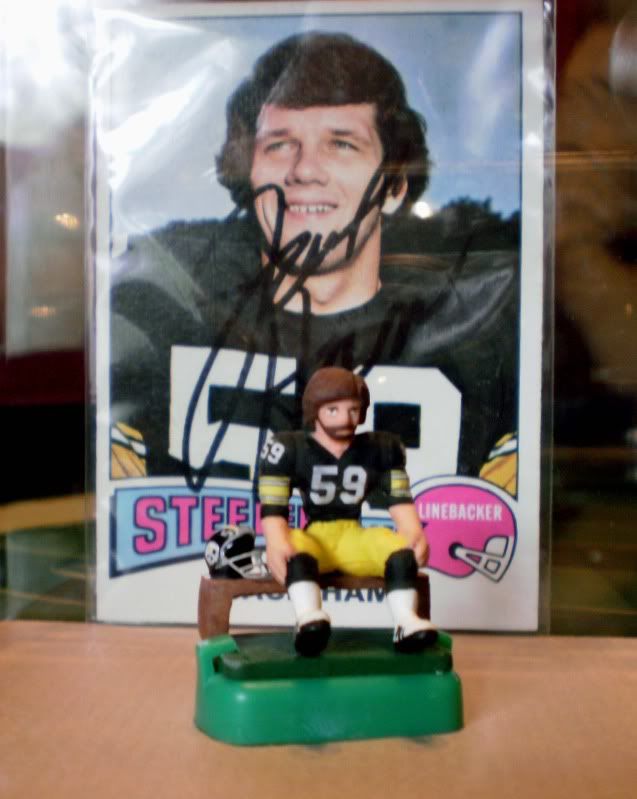 I'm such a nerd...