What an interesting season we have developing for OUR Pittsburgh Steelers! We are finding a way to win games in a multitude of ways.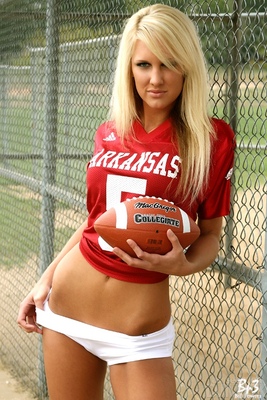 I couldn't watch the last game because I was working. I have been on and will be on a 6 - 12's schedule for a few more weeks. So as much as I love the Steelers, I can't miss those double time days!
But I have seen last weeks scenario played out before. We get a big lead and dominate in the first half only to relax and let the opposition back into the game in the second half. I call this type of game the tale of two halves. In the past we would often lose these games, not this year. We are finding a way to win!
Finding a way to win is the characteristic of a Championship caliber team. I wonder how the Steelers will win this week. Will it be an ugly win? Maybe another tale of two halves? Perhaps the comeback special? Or the fan favorite, the blowout dominator? I really don't care how the Steelers win as long as we win!
About the weekly hot girl picture, I tuned into the comments on here a little this week and it was mostly negative, negative, negative. Y'all don't deserve a picture of a hot girl in a Steelers Jersey! So you are gonna have to settle for a Hot girl in a Razorbacks Jersey! Is the majority of Steeler Nation gonna wait until we win number 7 to get on the bandwagon? Kinda looking that way! I will give credit to the Steeler fans I am working with, they are sporting their Steeler attire and are mostly positive.
GO STEELERS!!!
p.s. Roger Goodell definitely needs bitch slapped for fining Troy P for calling his wife to assure her he was okay after his injury. This would be a tale of two people. One a responsible man who is being a good husband and the other a tyrant who loves being a dictator. I hate people using cell phones on the job for personal business myself, but come on, get a life Roger Goodell. I imagine he is a very unhappy person, while Troy is the reigning defensive player of the year and by all accounts an outstanding example of what being a REAL man is all about!